Certification of Professional Achievement Program
in Health Information Technology
Health Information Technology (HIT) is a national priority and promises to play a key role in improving healthcare delivery, reducing medical errors, improving care coordination and efficiency, engaging patients in their own health care, and serving public health.
The federal government is promoting HIT with incentives to adopt and use electronic health record systems nationally. As a consequence, the HIT field is rapidly growing. 
Challenges and opportunities in the field of Health IT are ever present as healthcare and technology advances, availability of information increases, and our healthcare system changes to be patient-centered with value-based care. The Department of Biomedical Informatics at Columbia University is uniquely positioned to provide the experience, faculty, and resources to train the highly valued professionals essential to make a difference in the field. We have based our curriculum on the feedback of potential employers as well as our expertise in teaching the core knowledge base required in the field.
The Columbia University Health Information Technology Certification of Professional Achievement program provides students with the practical knowledge and skills required to implement HIT solutions in a variety of settings.   At the end of this program, successful trainees will have earned 12 points of Columbia University coursework and a Certification of Professional Achievement from the Department of Biomedical Informatics offered by the Columbia University Vagelos College of Physicians and Surgeons.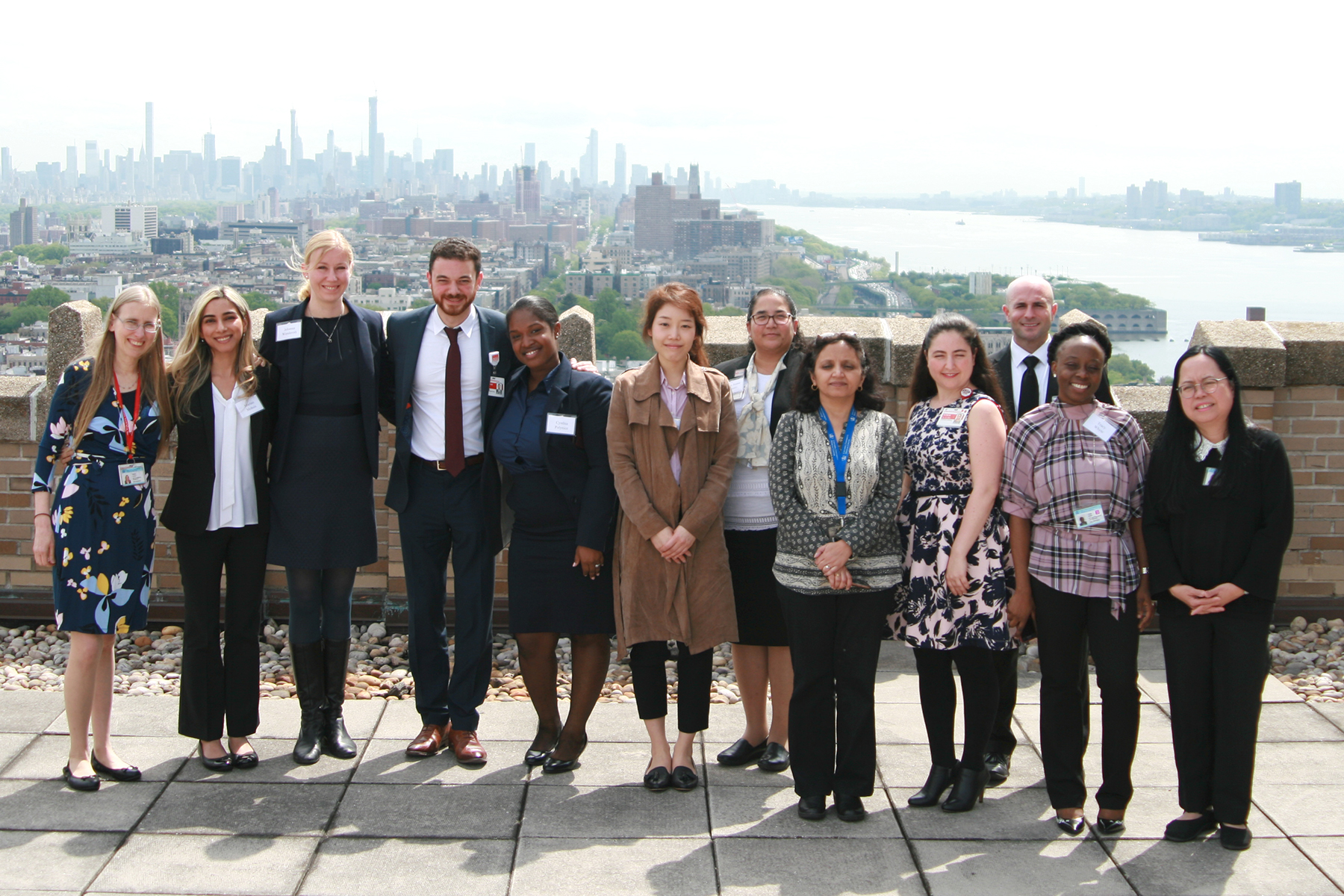 The Program: This two-semester, competency-based Certification of Professional Achievement program offers a conceptual framework, background knowledge, and workforce skills in HIT. Topics include project management, organizational context, implementation, HIT regulations and standards, usability, knowledge representation, data storage, clinical decision support, IT-enabled patient engagement, clinical analytics, healthcare interoperability, security, and privacy. Supplemental lectures address potential knowledge gaps in computer science or health care.
The format is a blend of online and in-person learning and consists of four three point courses for a total of 12 points of graduate coursework through the Columbia University College of Physicians and Surgeons.  Two of the courses are taught in the fall term: HIFO M4010 Management of Health Information Technology, HIFO M4016 Skills in Management of Health Information Technology, and two of the courses are taught in the spring term: HIFO M4011 Methods in Health Information Technology, HIFO M4017 Skills in Methods in Health Information Technology.  
Although the curriculum is comprised of four separate courses, the program is taught as one intensive course. The majority of the course materials are available online. Regular online and remote collaboration occurs between students, team members, and faculty.  Self-guided materials are combined with team assignments, with teams selected to maximize professional diversity. Teams work on problem-based assignments in order to develop collaboration skills, a necessity for this multidisciplinary field. Remote interaction involves weekly meetings and group quizzes, assignments and large-scale projects.
Courses are taught by a wealth of faculty experts, seasoned professionals, and students are mentored by program alumni.  All work is centered on real-world problems in the field as well as applicability to potential careers in HIT. The class is designed to support exceptional students from a wide variety of backgrounds and is suitable for candidates new to the field as well as growth-oriented HIT professionals.  Because of the students' high level of preparation for the workforce, the program concludes with a career fair on the day of commencement.
Applications are being accepted now, and you can apply using this link. The application deadline is May 25.
For tuition information, please click here. 
The certification program is not approved for Federal Direct Loans. ONC funding, school, and departmental aid are not available for the program. If loans are needed to pay for this program, there are some private "alternative" loans that use creditworthiness as one of the criteria for loan approval.  You can find more information on the University's Student Financial Services website.
Information on bills and payments (including by 3rd party) is available here.
For more information, please contact hit@columbia.edu.