Biomedical Informatics Seminar Series
The DBMI seminar series is a 1-credit course for DBMI students who can benefit from hearing new methods of research from speakers from both academia and industry. It is currently being offered virtually, though it is traditionally held in PH-200.
Selected presentations are recorded and posted to the DBMI YouTube page, as well as within their individual sections. Seminars for the fall 2020 semester, with log-in information for external speakers, are posted. Seminars from previous semesters are listed below.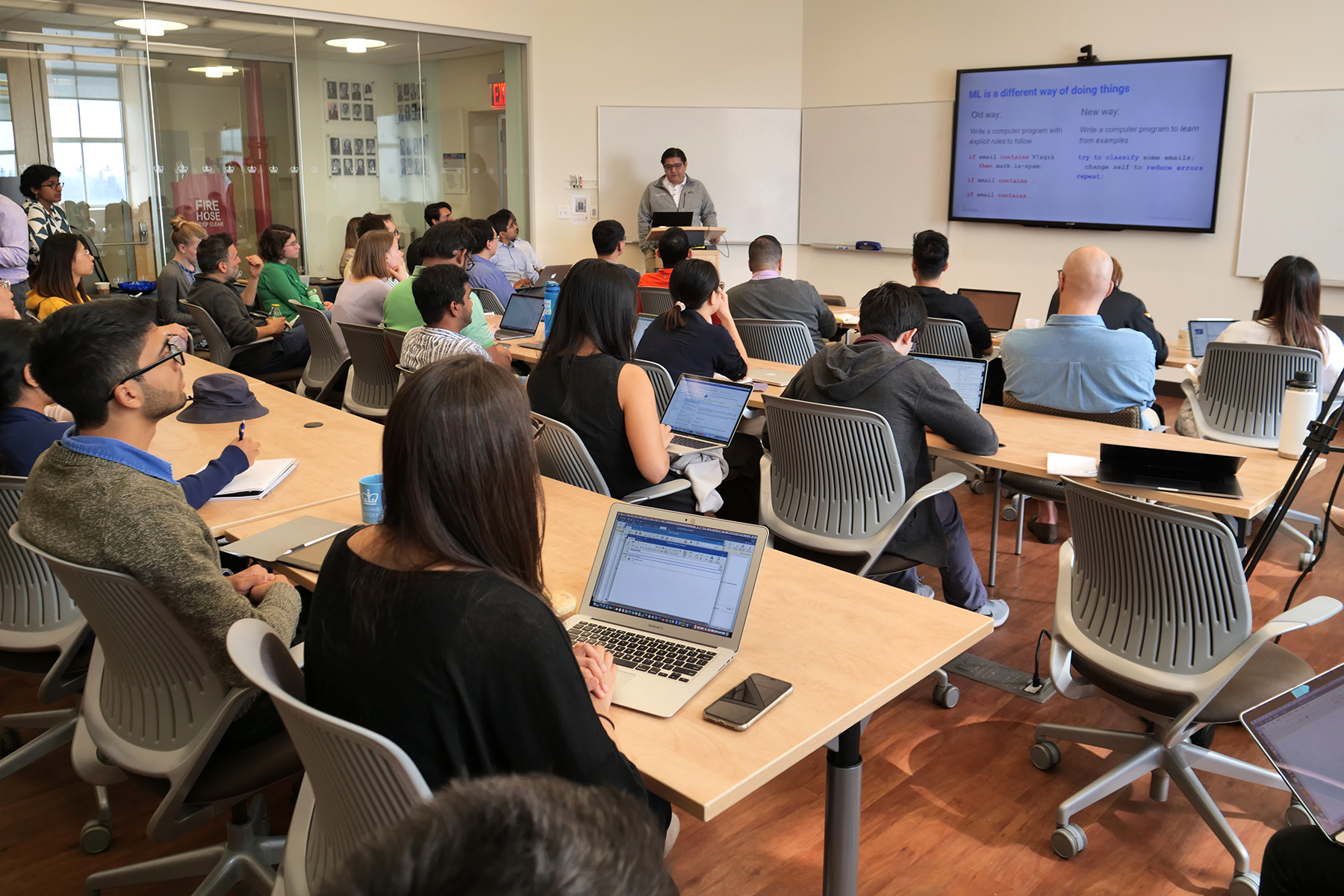 2021 Upcoming Spring Seminars
Join Zoom Meeting: https://columbiacuimc.zoom.us/j/96683518511?pwd=bU9WTXBrbHMwbk02aEFkczVDT3pNZz09
Meeting ID: 966 8351 8511
Passcode: 434821
One tap mobile
+16465588656,,96683518511# US (New York)
+13126266799,,96683518511# US (Chicago)
Previous 2021 Spring Seminars
Speaker: Dr. Terika McCall, PhD, MPH, MBA – Yale University 
Title: mHealth for Mental Health: User-Centered Design and Usability Testing of a Mental Health Application to Support Management of Anxiety and Depression in African American Women
Abstract: African American women experience rates of mental illness comparable to the general population (20.6% vs. 19.1%); however, they significantly underutilize mental health services compared to their white counterparts (10.2% vs. 27.2%). Past studies exploring the use of smartphone mental health interventions to reduce anxiety or depressive symptoms revealed that participants experienced significant reduction in anxiety or depressive symptoms post-intervention. Since African American women are comfortable with participating in mHealth research and interventions, and 80% of African American women own smartphones, there is great potential to remedy the disparities in mental health service utilization by leveraging use of smartphones for information dissemination, and delivery of mental health services and resources. My talk will focus on user-centered recommendations for content and features that should be included in a smartphone application culturally-tailored to support management of anxiety and depression in African American women. I will also discuss the results of usability testing of an initial prototype of the app.
Bio: Dr. McCall is a National Library of Medicine Biomedical Informatics and Data Science Postdoctoral Fellow at Yale Center for Medical Informatics. Her research focuses on reducing disparities in mental health service utilization through use of technology. Dr. McCall's research is interdisciplinary and focuses on issues related to the acceptance, design, development, and use of mHealth applications for mental wellness.