Biomedical Informatics Seminar Series
The DBMI seminar series is a 1-credit course for DBMI students who can benefit from hearing new methods of research from speakers from both academia and industry. It is currently being offered virtually, though it is traditionally held in PH-200.
During the 2020-21 academic year, DBMI announced that the weekly seminar will include a set of talks as part of the new DBMI Special Seminar Series: Toward Diversity, Equity, and Inclusion in Informatics, Health Care, and Society. The first two sessions were held during the 2021 Spring semester, and both upcoming presentations and past recordings will be shared on our Special Seminar Series homepage.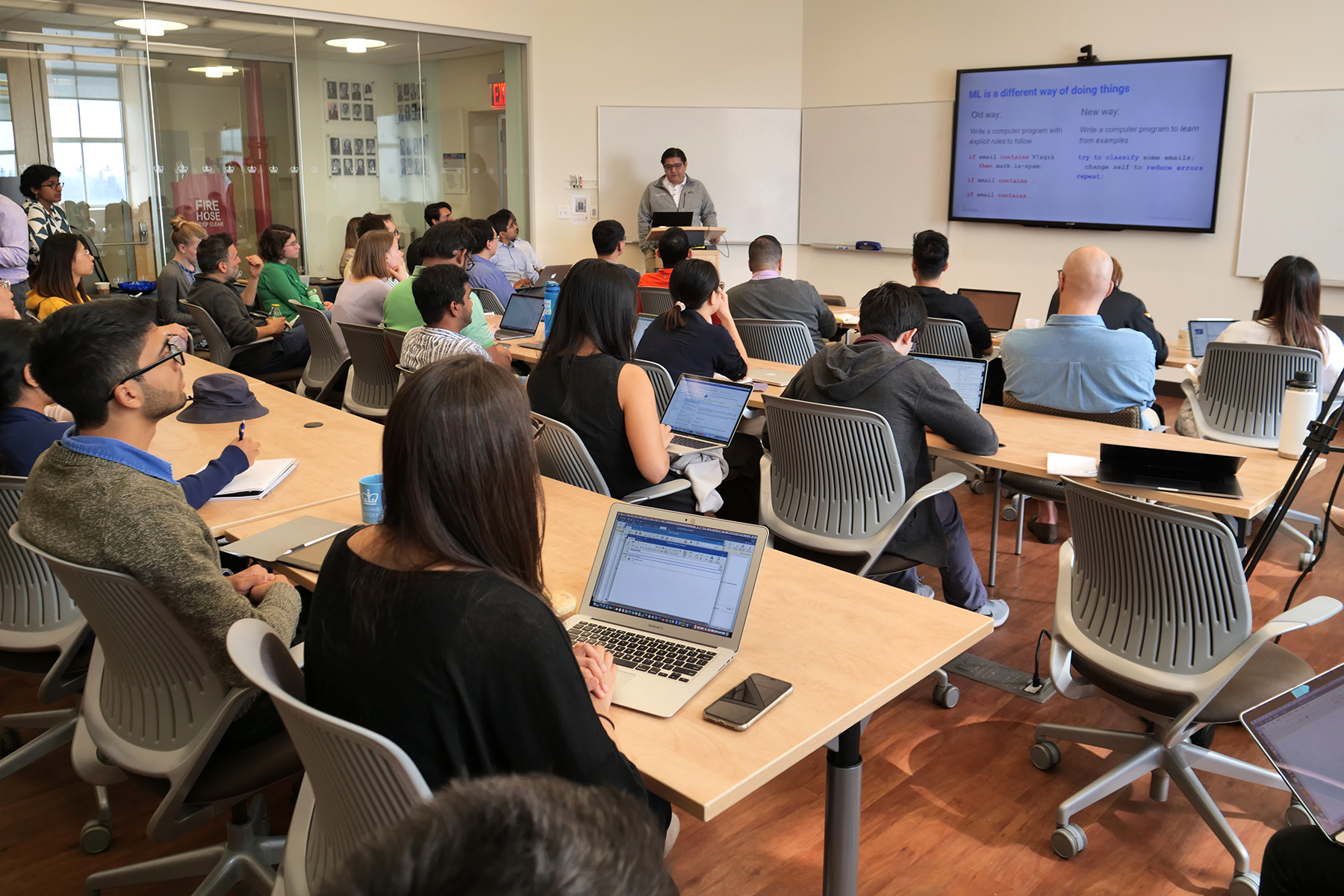 During the 2021 Fall semester, all weekly (Monday 1-2 pm ET) presentations will be provided by faculty from Columbia University. Selected presentations are recorded and posted to the DBMI YouTube page. Those individual links can be found in the speaker sections below, which include all seminars since the 2019-2020 academic year. This page will be updated with future presentations when they become available.
  To join DBMI seminars during the 2021 fall semester, please use this Zoom link.
   Meeting ID: 943 3385 8029
   Passcode: 191130
Upcoming 2021 Fall Seminars
Previous 2021 Fall Seminars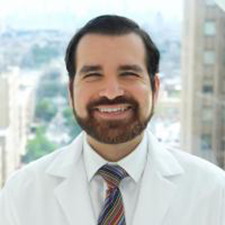 Title: Machine Learning Applications in Cardiology 
Watch The Full Presentation Here
Abstract: In this talk we will discuss why and how deep learning approaches have the potential to greatly impact cardiac imaging. We will then explore use cases developed here at Columbia that have led to two of the world's first prospective clinical trials of deep learning in cardiology. Lastly we'll critique the limitations of current ML approaches preventing mainstream adoption in order to answer the question, "What are the big problems the field needs to be tackling now?" (and maybe even answer, "What's a really good idea for me to do research on as a grad student?")
Bio: Pierre Elias, MD is a cardiology fellow at Columbia University Irving Medical Center who recently completed a two-year postdoc in the Perotte Lab at DBMI.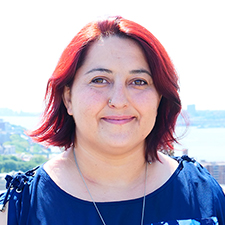 Title: Addressing the challenges of the "fourth paradigm" in biology and medicine
Abstract: Recent advances in biotechnology and medicine allow us to collect an immense amount of physiological, contextual, and biological data at the personalized and population level. This surge in data gives rise to a paradigm shift in biology and medicine towards data intensive discoveries. While this provides the perfect opportunity to study human biology and disease, it also presents daunting challenges in data analysis, privacy and sharing at scale. In this talk, first, I will discuss the scalable tools I have developed to overcome privacy concerns associated with sharing functional genomics and genomics data. Second, I will review the computational tools I have developed to address the challenge of high-throughput functional genomics data analysis. I will end my talk by describing the vision of my future lab. This will include developing methods to address the questions related to 1- biomedical data privacy for sharing data in research and clinical setting and 2- multi-omics data integration to understand the relationship between genotypes and phenotypes.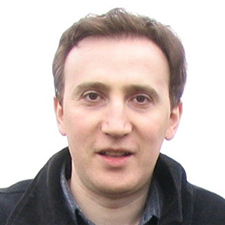 Title: Towards a unified systems theory of mental disorders
Abstract: Understanding the biology of psychiatric disorders requires analyses on multiple levels of hierarchical organization: on the level of genes, cellular networks, neuron types, brain circuits, and patient phenotypes. Over the last decade, our lab has pioneered advances on all these organizational levels, for disorders such as autism and schizophrenia. We believe that the emerging data now allows to make an informed generalization about the etiology of major psychiatric disorders. Using examples primarily from autism spectrum disorder (ASD), I will discuss our recent work on understanding brain circuits that are likely perturbed across disorders. We have recently developed an approach to integrate genetic data with high-resolution spatial gene expression and brain-wide mesoscale connectome. The application of the approach to autism demonstrates that ASD mutations perturb widely distributed sets of brain circuits with interrelated biological functions and structures from the cortex, striatum, amygdala, thalamus and hippocampus. The identified circuits are generally responsible for the integration of sensory and emotional information as well as context-dependent learning and decision-making based on this information. Our preliminary analyses show that similar circuits are also affected in schizophrenia and likely in many other mental disorders. We have also discovered that each ASD gene can be characterized by a parameter, phenotype dosage sensitivity (PDS), which quantifies the relationship between changes in a gene's dosage and changes in each disorder phenotype. We believe that the relationship characterized by PDS is likely to generalize to other disorders and human phenotypes. Finally, I will discuss how the emerging picture puts us on the path towards explaining the common genetic risk factor underlying multiple psychiatric disorders (p-factor) and how specific phenotypes may arise in each disorder.