Training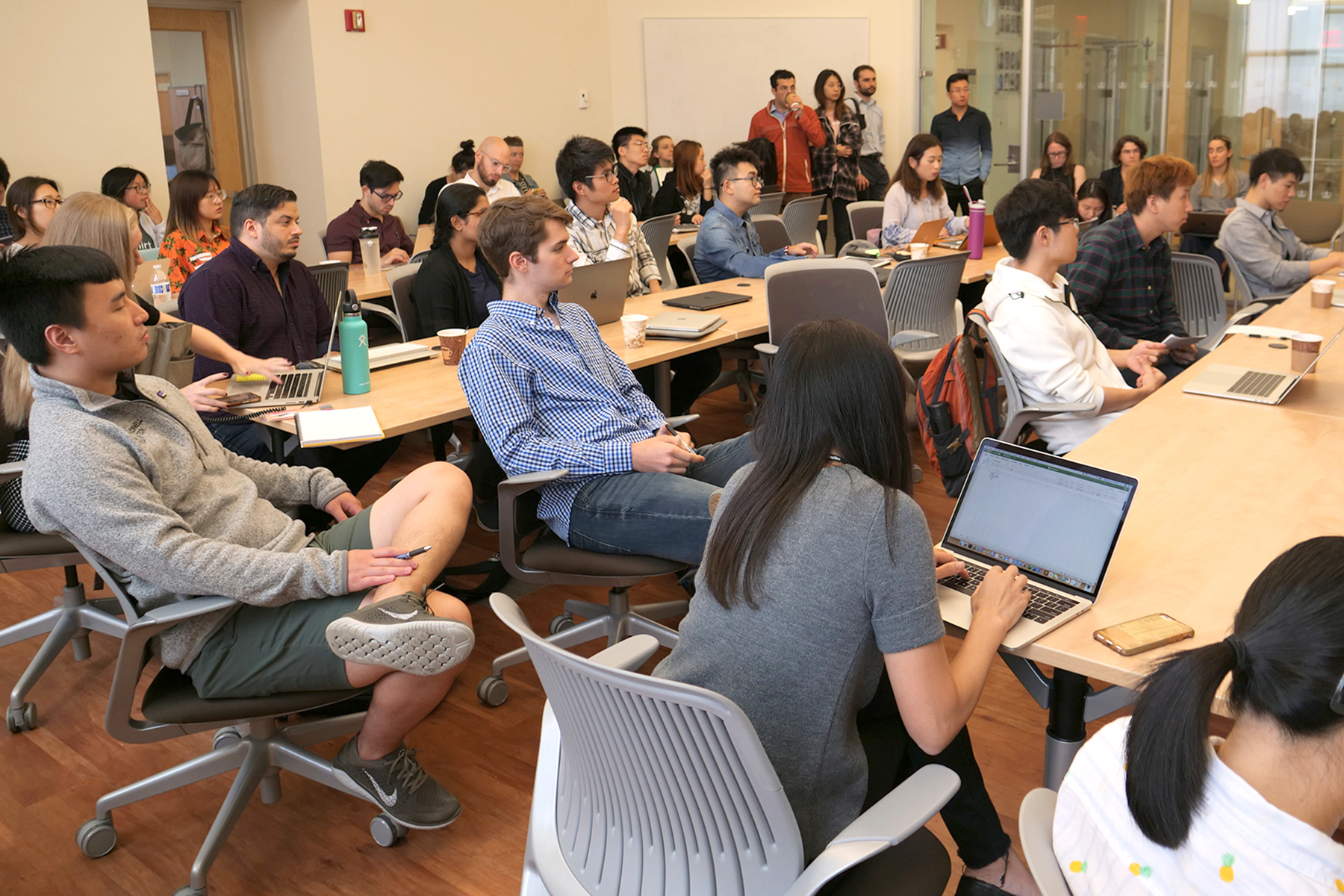 The goal of Columbia University's training program is to advance health care through the advancement of the discipline of biomedical informatics. Our training program provides a research-oriented curriculum with rigorous formal training in informatics and data science integrated with exposure to real-world systems in clinical and research settings at our University, in our community, and around the world. Most of our graduates continue to advance the field through research as faculty members in academic institutions or through leadership and service as executives within health care facilities.
The Biomedical Informatics curriculum is designed to meet the needs of a wide range of students with different backgrounds and career goals, while providing a uniform foundation in the essentials of the field. There are several types of degrees and training opportunities: 
PhD in Biomedical Informatics 
MD-PhD in Biomedical Informatics
MA in Biomedical Informatics
MD-MA in Biomedical Informatics
NLM Funded Postdoctoral Fellowship for MD and PhD graduates
Postdoctoral Research Scientist Positions for PhD graduates
ACGME accredited Clinical Informatics Subspecialty Fellowship for MD graduates
Health Information Technology Certification of Professional Achievement
We have a flexible, in-depth curriculum to train students in biomedical informatics and health data science. With the explosion of biomedical knowledge and health-related data coming from the literature, the internet, and the Electronic Health Record, we recognize there is a vital need and an exciting opportunity to develop new methods that incorporate massive amounts of data and knowledge to derive new biomedical knowledge, and then to use the knowledge to improve human health
We instill principles of rigor and reproducibility in research 
We teach students the methodological principles of "doing" informatics research as part of the biomedical and health ecosystems
We create and foster an inter-disciplinary 

com

munity of students, faculty, and partners
We have a long and distinguished history of funding by the National Library of Medicine (NLM) to support pre- and postdoctoral fellows as part of our training program. Fellows join a rich network of NLM supported programs, attend annual conferences to present their research, and are pioneering alumni who found and lead informatics programs nationwide.