DBMI Special Seminar Series: Toward Diversity, Equity, and Inclusion in Informatics, Health Care, and Society
The Columbia Department of Biomedical Informatics announced a series of talks entitled "DBMI Special Seminar Series: Toward Diversity, Equity, and Inclusion in Informatics, Health Care, and Society."
These talks, which began during the 2021 spring semester and are open to the public, focus on informatics research topics related to diversity, equity, and inclusion and are part of the weekly DBMI Seminar, a 1-credit course for DBMI students who can benefit from hearing new methods of research from speakers from both academia and industry. 
Seminars that are part of this series will be posted below, while upcoming seminars will be listed on the DBMI Seminar page.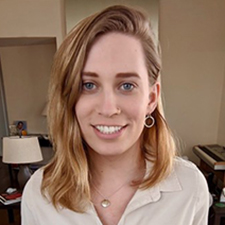 Title: Standardizing the Unstandardizable: The Case of Sex and Gender 
To join, please use this log-in
https://columbiacuimc.zoom.us/j/98102459573?pwd=TEJnVFh1M1czYk5OMnU1ZkorSDcrdz09
Meeting ID: 981 0245 9573 
Passcode: 495614
Abstract: In 2015, notice number NOT-OD-15-102 was released by the National Institutes of Health. The notice specified "consideration of sex as a biological variable" (SABV), requiring submission of information regarding this new construct from 2016 onward. However, despite this imperative explicitly citing enhancement of reproducibility, it did not lay out any conceptualization of what SABV meant, in non-human animal or human contexts, and it relied heavily on binarist and gender essentialist assumptions, which have ultimately confused the situation further. This confusion has led to SABV being co-opted by transphobic and intersexphobic organizations and individuals, while not necessarily impacting reproducibility. Why are sex and gender such complicated variables to consider? How did these constructs come to exist within the purview of scientific analysis? And what work is being done to untangle the current situation? This talk will aim to discuss these questions, while also considering the deeper ideologies underlying current scientific research and sociopolitical agendas, and how they affect effective modeling of sex and gender constructs in informatics and beyond.
Bio: Clair Kronk (she/her) is a postdoctoral fellow at the transitioning Yale Center for Medical Informatics (YCMI). She is the creator and sole author of the first LGBTQIA+ controlled vocabulary for usage in health care settings, the Gender, Sex, and Sexual Orientation (GSSO) ontology, which contains information on over 15,000 terms. Dr. Kronk has provided valuable input on GSSO standards for a number of organizations, including the Health Level 7 (HL7) Gender Harmony Project (GHP), the Systematized Nomenclature of Medicine (SNOMED), Canada Health Infoway (CHI), the International Organization for Standardization (ISO), Queensland Health, the National Academies of Sciences, Engineering, and Medicine (NASEM), the United States Core Data for Interoperability (USCDI), the World Health Organization (WHO), the Trans Metadata Collective (TMDC), the Homosaurus, Wikidata, and the American Medical Informatics Association (AMIA) Diversity, Equity, and Inclusion (DEI) Task Force.