DBMI Trainee Team Qualifies For Stage 1 Of CMS AI Challenge;
OHDSI Team Also Earns Qualification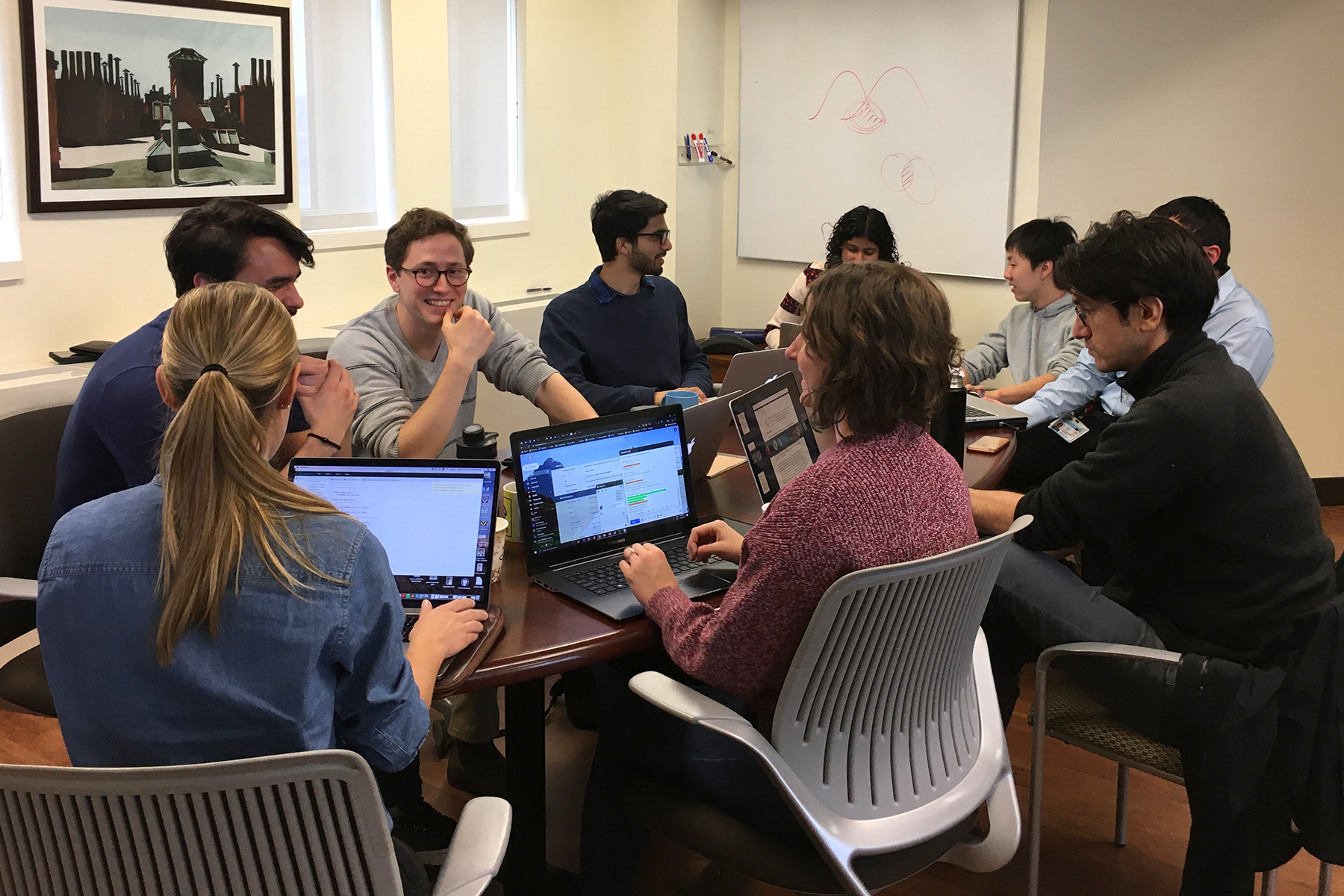 A team of 10 Columbia DBMI trainees recently qualified as one of 25 participants to advance to Stage 1 of the CMS Artificial Intelligence (AI) Health Outcomes Challenge.
The team of Columbia DBMI trainees propose the CLinically Explainable and Actionable Risk (CLEAR) model. CLEAR is a deep neural network that predicts the per-patient risk of adverse events and unplanned hospital visits. Unlike typical deep, predictive models, which are difficult to interpret, CLEAR employs a unique framework which helps to identify the important episodes in care and the patient features that are highly predictive of targeted outcomes. This model highlights actionable risk factors for clinical end users and gets better at identifying relevant explanations over time with user feedback.
Stage 1 project packages are due February, 2020. Seven finalists will progress to Stage 2 and receive awards of $60,000. A grand prize winner, announced in September of 2020, will receive up to $1 million.
The CMS Artificial Intelligence (AI) Health Outcomes Challenge is an opportunity for innovators to demonstrate how AI tools – such as deep learning and neural networks – can be used to predict unplanned hospital and skilled nursing facility admissions and adverse events.
Partnering with the American Academy of Family Physicians and Arnold Ventures, the CMS AI Health Outcomes Challenge will engage with innovators from all sectors – not just from healthcare – to harness AI solutions to predict health outcomes for potential use in CMS Innovation Center innovative payment and service delivery models.
The Challenge is open to both academia and industry. The Columbia team is comprised of:
Amelia J. Averitt

Oliver J. Bear Don't Walk IV

Shreyas Bhave

RuiJun (Ray) Chen

Noémie Elhadad (PI)

Lisa V. Grossman

Jami Jackson Mulgrave

Elliot G. Mitchell

Victor A. Rodriguez

Tony Y. Sun

Phyllis M. Thangaraj
"The CMS Health Outcomes Challenge provided a fantastic opportunity to put to the test much of what we work on and teach at Columbia DBMI," said Elhadad, Co-interim Chair and Graduate Program Director. "With guidance from Columbia faculty advisors, our team collaborated on a model that can have an important impact on healthcare. I'm excited the team is moving to the next phase of competition. It is a testament to both our training program at Columbia as well as our students who continue to exceed our expectations."
Columbia was the only academic program to be represented by two Stage 1 qualifiers. The OHDSI (Observational Health Data Science and Informatics) collaboration, a multi-stakeholder, interdisciplinary collaborative to bring out the value of health data through large-scale analytics that is centered at Columbia, also earned a spot among the Top 25.