Noémie Elhadad Selected As Next DBMI Chair
Noémie Elhadad, PhD, associate professor of biomedical informatics, has been selected as the next chair of the Columbia University Department of Biomedical Informatics. This news was shared Dec. 9 via the following message from Columbia University Irving Medical Center Dean Katrina Armstrong, MD.
Dear Colleagues:
I am pleased to announce that Noémie Elhadad, PhD, has agreed to serve as chair of the Department of Biomedical Informatics (DBMI), where she currently is vice chair for research and director of the department's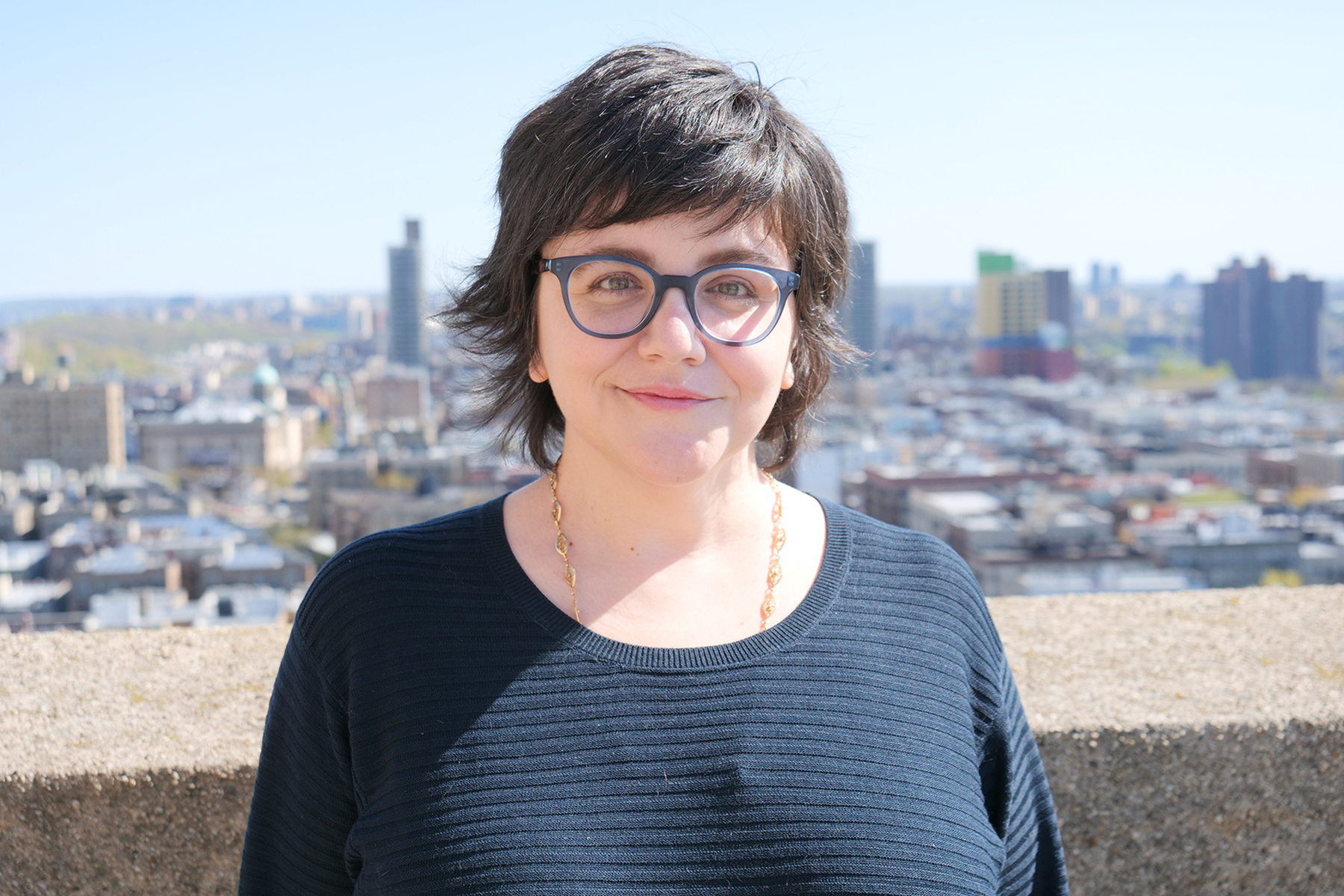 Noémie Elhadad, a member of the Columbia Department of Biomedical Informatics since 2007, has been selected to serve as the department's fourth chair, effective Jan. 1, 2023.
graduate program. Dr. Elhadad, associate professor of biomedical informatics at Columbia University, holds longstanding affiliations with the Department of Computer Science and the Columbia Data Science Institute. She will take over DBMI's leadership on January 1, from George Hripcsak, MD, MS, who for the past 15 years has been an exemplary department chair, helping to establish Columbia's informatics program as a recognized pioneer and leader in this field.
The Department of Biomedical Informatics is an essential contributor to both basic science and patient care, immersed in the multidisciplinary scholarship, research, teaching and clinical practice that today define the Columbia University Irving Medical Center. One of the nation's original informatics departments, DBMI is at the forefront of multiple emerging research disciplines, including observational health research, clinical decision support, translational biology, patient-centered care, and public health interventions. The department provides critical information support services to NewYork-Presbyterian.
We are fortunate to have in Dr. Elhadad an incoming chair whose body of scientific work and professional values align so well with the department's mission and its anticipated growth. Dr. Elhadad's research lies at the intersection of artificial intelligence, human-centered computing, and medicine, and focuses on developing novel machine-learning methods. She develops new artificial intelligence tools to support patients and clinicians in their information needs, with an emphasis on ensuring that emerging AI systems are fair and just. Dr. Elhadad is the leader of eve_n, a Columbia interdisciplinary research initiative on data-powered women's health. This expertise has generated novel disease insights through large-scale community engagement and the application of machine learning to healthcare data. To build a culture of equity and inclusivity, Dr. Elhadad has collaborated with department colleagues on faculty recruitment and on making more diverse the all-important pipeline of future biomedical scientists.
Dr. Elhadad has been a member of the DBMI community for more than 15 years. She received her PhD in computer science from Columbia in 2006 and joined DBMI in 2007 as an assistant professor, under the mentorship of Drs. George Hripcsak and Carol Friedman. She was the inaugural chair of the Health Analytics Center and served as DBMI interim chair in 2019.
On behalf of the medical center and the university, I want to express my appreciation for Dr. Hripcsak's exceptional contributions as DBMI chair. It is fitting that earlier this fall, as he prepared to depart as chair, George was recognized for his contributions to medical informatics with the Morris F. Collen Award, the most prestigious honor in the field and one he richly deserves. George has been an invaluable mentor to department colleagues, and we are grateful that his experience and judgment will remain available to us as he continues his work regarding observational health research, data assimilation, and causal inference.
My additional thanks to the faculty (co-)chair(s) of the search committee, TKTK, and his/her/their fellow committee members, who generously contributed their time, attention, and insight to the search process.
Please join me in thanking Dr. Hripcsak and congratulating Dr. Elhadad, as we look forward to the new year and a bright future for the Department of Biomedical Informatics.
All my best,
Katrina Armstrong, MD