DBMI Supports CDC Vaccine Effectiveness Research
Through Real-World Data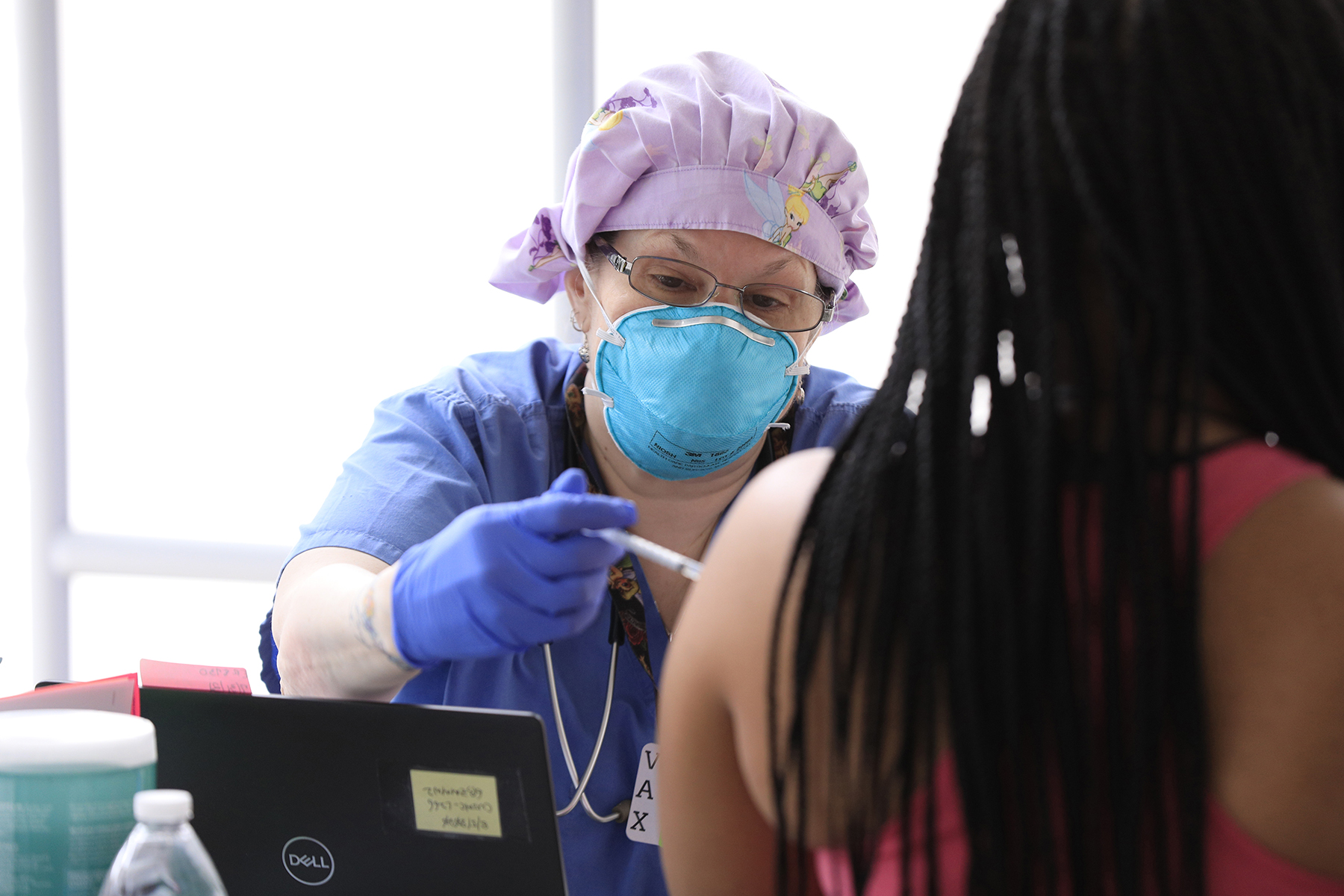 The relationship between the Columbia Department of Biomedical Informatics (DBMI) and the Columbia University Irving Medical Center (CUIMC) has helped drive important and timely COVID-19 vaccine effectiveness studies for the U.S. Centers for Disease Control and Prevention, including a March 29 study co-led by DBMI's Karthik Natarajan that any booster strategy is more effective than a single J&J dose.
This study was developed and conducted by the CDC's VISION Network, a consortium of seven organizations across the nation — including CUIMC — that submit real-world data for analysis, and published in the April 1 edition of the Morbidity and Mortality Weekly Report (MMWR). Natarajan leads DBMI's efforts to share complete COVID vaccine data from across the state of New York, leveraging both New York city and state immunization registries, for CUIMC patients.
"Within DBMI, we deal with large data," Natarajan said. "We are part of several research data networks, like OHDSI, eMERGE, N3C, and All of Us. We have been working with the CDC to analyze vaccine effectiveness for about a year and a half."
Creating an environment within DBMI to generate the CDC-sought data was more than a decade in the making for Natarajan, who began working with the New York City Immunization Registry more than 13 years ago. Once the home for pediatric vaccine data from within the city, this registry began receiving COVID vaccine data throughout the state for all ages last year for NYC residents.
"It all comes down to how we get data," he said. "How do we make sure these patient records are complete, and how are we pulling that information every time? We were focused on hospitalizations. What we really wanted to analyze was whether there was a reduction in COVID hospitalizations due to the vaccine. Using reliable real-world data is essential for us to properly study the effectiveness of the vaccines, which informs policy decisions on vaccine strategies."
The task was "arduous" at first for Natarajan and his team since they first needed to query vaccine registries weekly to ensure complete vaccine records.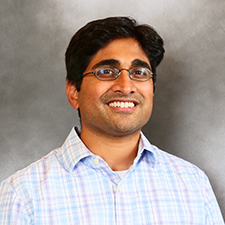 "We worked with New York Presbyterian Hospital's IT team to automatically sync COVID vaccine data from the registry when a patient visits the hospital system, whether it's the ED or any visit," he said. "[Pulling and reconciling vaccine data from the registries] had been a responsibility for the physician, but it just wasn't happening often due to the demands on providers. We were missing a lot of cases, so along with others at the hospital and Columbia, we convinced hospital leadership that we needed to automatically sync and auto-reconcile COVID vaccines for every visit. That was a big win and a team effort. It allows us to pull data in real-time from the EMR."
Natarajan has been applying scalable information retrieval and text processing methods on clinical data in order to build applications that will support both health professionals and researchers throughout his time at DBMI. He has led work for the department with the varied data networks he mentioned above, but the needs for the CDC VISION Network have required timely, consistent updates over the last year.
Members of the VISION Network, which also includes Baylor Scott & White Healthcare (Texas), HealthPartners (Minnesota and Wisconsin), Intermountain Healthcare (Utah), Kaiser Permanente Northern California (California), Kaiser Permanente Northwest (Oregon and Washington), Regenstrief Institute (Indiana), and University of Colorado (Colorado), work closely with the CDC on specific vaccine effectiveness studies.
The first study from the VISION Network, Effectiveness of Covid-19 Vaccines in Ambulatory and Inpatient Care Settings, was published by the New England Journal of Medicine in October, 2021, and showed that Covid-19 vaccines in the U.S. were highly effective against SARS-CoV-2 infection requiring hospitalization, ICU admission, or an emergency department or urgent care clinic visit.
The VISION Network used the framework from that NEJM study to publish around 1-2 studies per month in the MMWR since then, including two over the last month that were co-led by Columbia representatives; prior to Natarajan's work on boosters and the J&J vaccine, Columbia Associate Professor of Pediatrics and Population and Family Health Melissa Stockwell helped drive a study on vaccine effectiveness in the pediatric community.
Natarajan has been proud to help lead this important work for the CDC, and he is excited about new study possibilities on the horizon.
"We are starting to get variant information, so we can actually see which variants have more breakthrough infections using real-world data," he said. "We can analyze the data and see if the vaccines are effective against these variants. It will probably be another few months before that comes out because we're still in data collection, but it is exciting to know we can start studying this soon."