Professor Chunhua Weng Elected to
International Academy of Health Sciences Informatics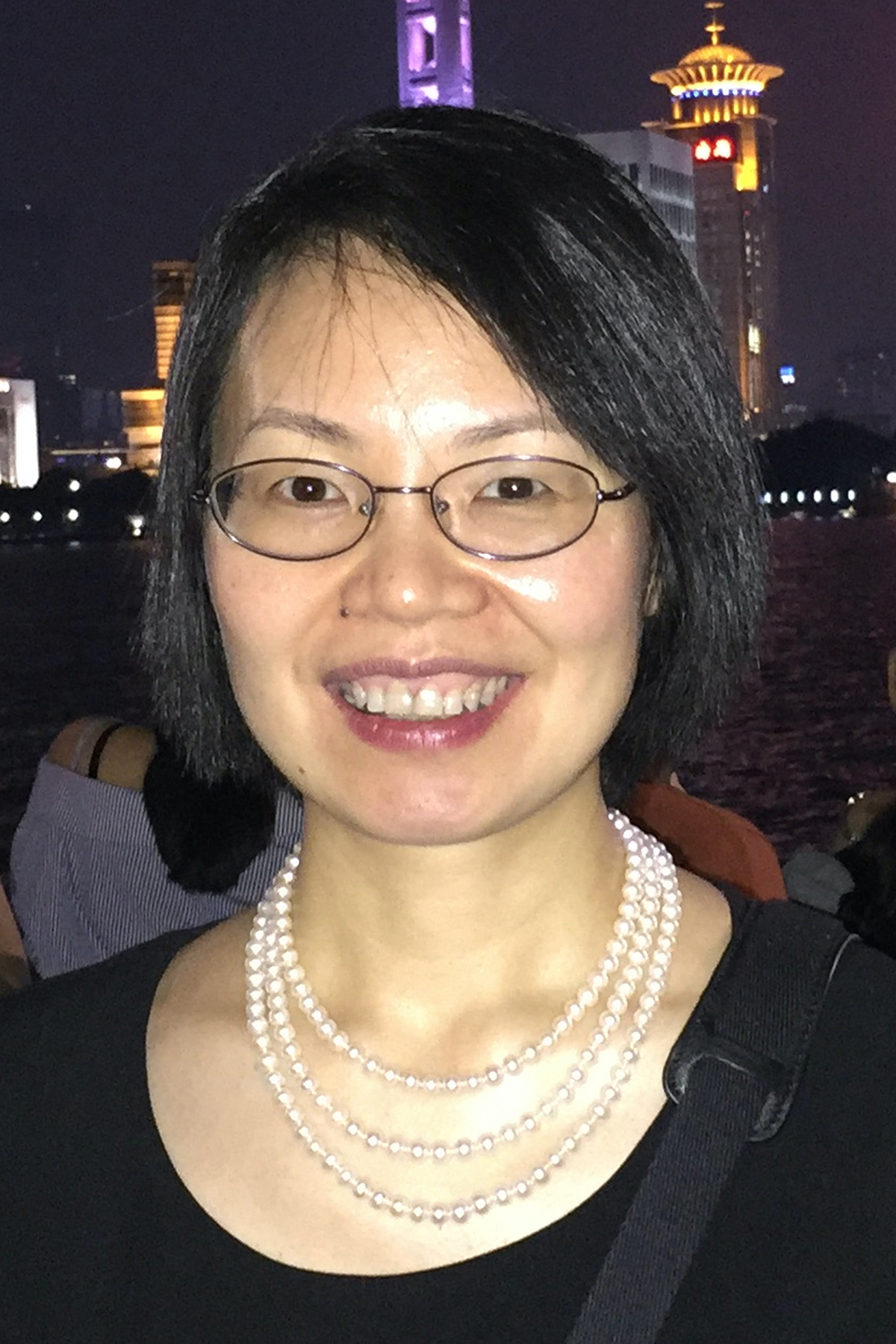 Professor Chunhua Weng, PhD, has been selected to the International Academy of Health Sciences Informatics (IAHSI) 2020 Class of Fellows. 
The IAHSI serves as an honor society that recognizes expertise in biomedical and health informatics internationally. Academy Membership is one of the highest honors in the international field of biomedical and health informatics. The Academy serves as an international forum for peers in biomedical and health informatics.
"With its 2020 class IAHSI continues to be a truly international academy of sciences with outstanding peers in the field of biomedical and health informatics," said Dr. Reinhold Haux, President of IAHSI, upon the announcement. "I am convinced that our new Fellows will significantly participate in working on the Academy's aim to contribute to the health and well-being of the people in our world through health sciences informatics."
Weng, who was promoted to full professor in the summer of 2019, is focused on generating big computable knowledge and making it actionable for a broad research community. In her research, Weng brings expertise in clinical research informatics, augmented intelligence (AI), and text knowledge engineering at scale, and she puts the stakeholders of learning health systems at the center of informatics interventions.
Weng also implements pragmatic solutions to address their needs in real-world settings. Appreciating the complexities in these challenging missions, she leverages team science methods and promotes harmonious human-computer collaboration in these pursuits.
Learn more about her work here: Chunhua Weng Leads Efforts To Uncover, Bridge Knowledge Gaps In Clinical Research.
The International Academy of Health Sciences Informatics, established in 2017 through the auspice and as a component of IMIA, the International Medical Informatics Association, is similar to other national academies of sciences. It will seek to nominate and elect those whose contributions in informatics are recognized internationally. The goal is to promote the dissemination of knowledge and best practices, foster new ideas, and encourage worldwide collaboration and sharing of expertise and resources.
For more information about the Academy please visit https://imia-medinfo.org/wp/iahsi/.
Columbia is also represented by Eneida Mendonca, who earned her PhD at DBMI in 2002.
Congratulations to Dr. Weng, Dr. Mendonca, and all members of the Class of 2020, who are listed below.
2020 Class of IAHSI Members
Alexander, Gregory – IMIA North America Region
Bagayoko, Cheick Oumar – IMIA HELINA Region
Brown, Steven – IMIA North America Region
Cheung, Ngai Tseung – IMIA APAMI Region
Day, Karen J – IMIA APAMI Region
Dissanayake, Vajira – IMIA APAMI Region
Dykes, Patricia – IMIA North America Region
Embi, Peter Joseph – IMIA North America Region
Fatehi, Farhad – IMIA APAMI Region
Grain, Heather – IMIA APAMI Region
Gutierrez, Marco Antonio – IMIA LAC Region
Househ, Mowafa – IMIA MENAHIA Region
Hu, Jianying – IMIA North America Region
Ito, Marcia – IMIA LAC Region
John, Oommen – IMIA APAMI Region
Kaminker, Diego – IMIA LAC Region
Kijsanayotin, Boonchia – IMIA APAMI Region
Kouroubali, Angelina – IMIA EFMI Region
Kuziemsky, Craig – IMIA North America Region
Lopetegui, Marcelo – IMIA LAC Region
Malin, Bradley – IMIA North America Region
Martins, Henrique Manuel – IMIA EFMI Region
Mendonca, Eneida – IMIA North America Region
Meystre, Stephane – IMIA North America Region
Novaes, Magdala – IMIA LAC Region
Satomura, Yoichi – IMIA APAMI Region
Schaper, Louise – IMIA APAMI Region
Tachinardi, Umberto – IMIA North America Region
Tara, Mahmood – IMIA MENAHIA Region
Vimarlund, Vivian – IMIA EFMI Region
Weng, Chunhua – IMIA North America Region
Were, Martin – IMIA North America Region
Wilson, Marisa – IMIA North America Region
Zhang, Jiajie – IMIA North America Region