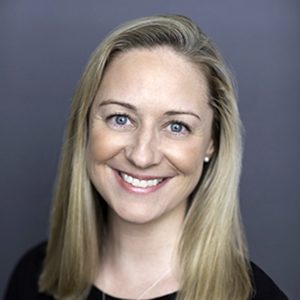 Curriculum Vitae
OPTACIMM Lab Homepage
Sarah Collins Rossetti, RN, PhD, FACMI, FAMIA is an Associate Professor of Biomedical Informatics and Nursing at Columbia University. Prior to her appointment at Columbia she was a Senior Nurse and Clinical Informatician at Brigham and Women's Hospital in the Department of Medicine Division of Internal Medicine and Primary Care and an Instructor in Medicine at Harvard Medical School. Her research is focused on identifying and intervening on system-level weaknesses – particularly those related to poor communication and care coordination – that increase patient risk for harm within our healthcare system by applying computation tools to mine and extract value from electronic health record (EHR) data and leveraging user-centered design of patient-centered and collaborative decision support tools.
Dr. Rossetti is an experienced critical care nurse and holds a PhD in Nursing Informatics from Columbia University School of Nursing. She was a National Library of Medicine Post-Doctoral Research Fellow at Columbia University's Department of Biomedical Informatics. She received her Bachelor of Science in Nursing from the University of Pennsylvania, where she minored in Health Care Management. Dr. Rossetti was selected as one of MedTech Boston's 40 Under 40 Healthcare Innovators in 2017. Her research has been recognized and awarded by the American Medical Informatics Association (AMIA) and the International Congress on Nursing Informatics. She serves on the Board of Directors for AMIA and as Policy Coordinator for the Alliance for Nursing Informatics.
Dr. Rossetti was a 2019 recipient of the Presidential Early Career Award for Scientists and Engineers (PECASE). The PECASE is the highest honor bestowed by the United States Government to outstanding scientists and engineers who are beginning their independent research careers and who show exceptional promise for leadership in science and technology.
MORE
https://www.researchgate.net/profile/Sarah_Collins11
https://www.linkedin.com/in/sarahcollinsrnphd/
CONCERN Research study